Our rosaries are handmade, within the company, after a careful selection of the various components; one of the characteristics that we consider essential to offer a good product is, in fact, that it is resistant and long-lasting.
In order to further satisfy the needs of customers, we also guarantee the possibility of personalizing each rosary, also engaging in a process of continuous innovation: in our catalog there are countless types of rosaries (rosaries in silver filigree, in silver, in semiprecious stones, in pearl, in Swarovski crystal, in wood … and in many other materials!) constantly updated.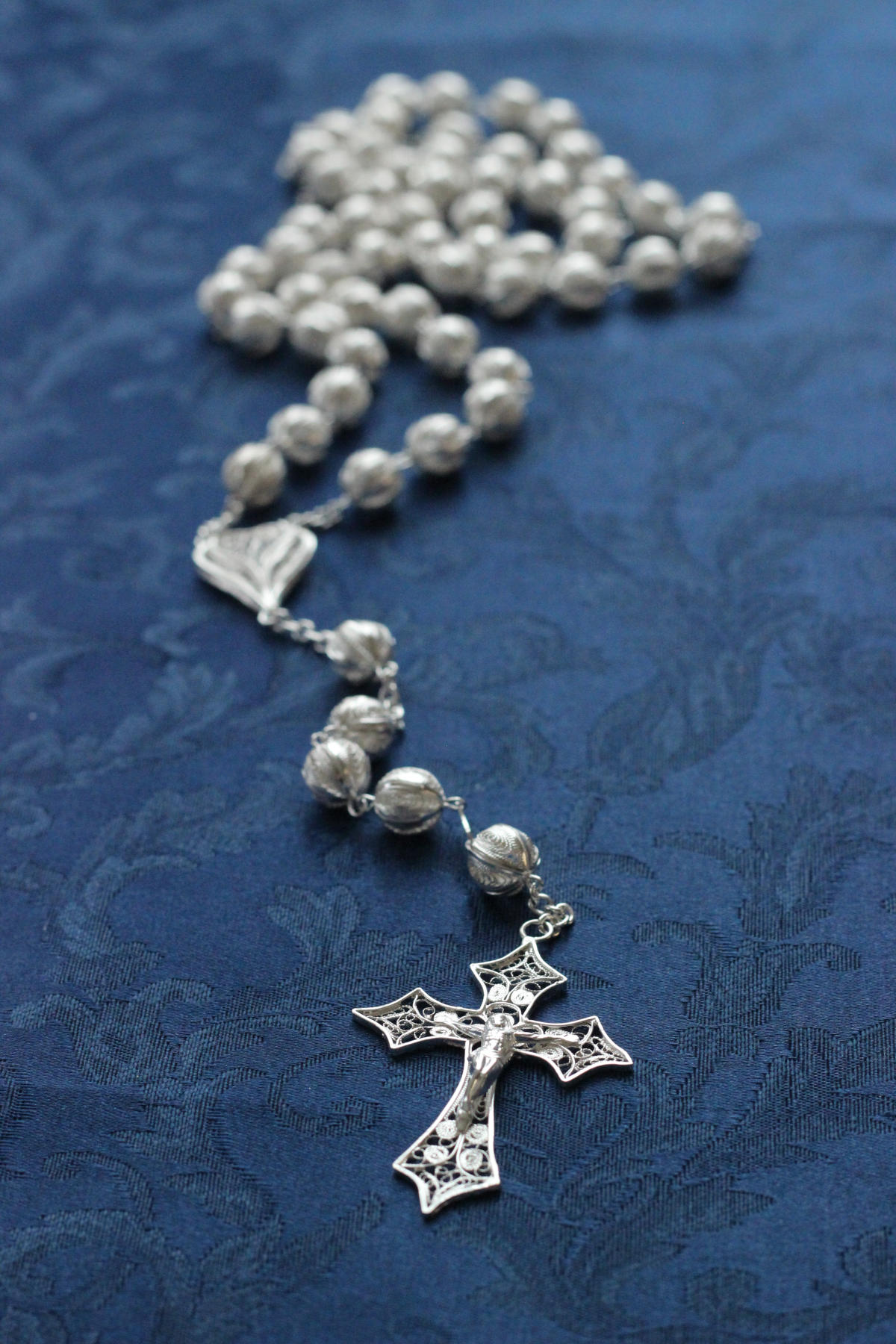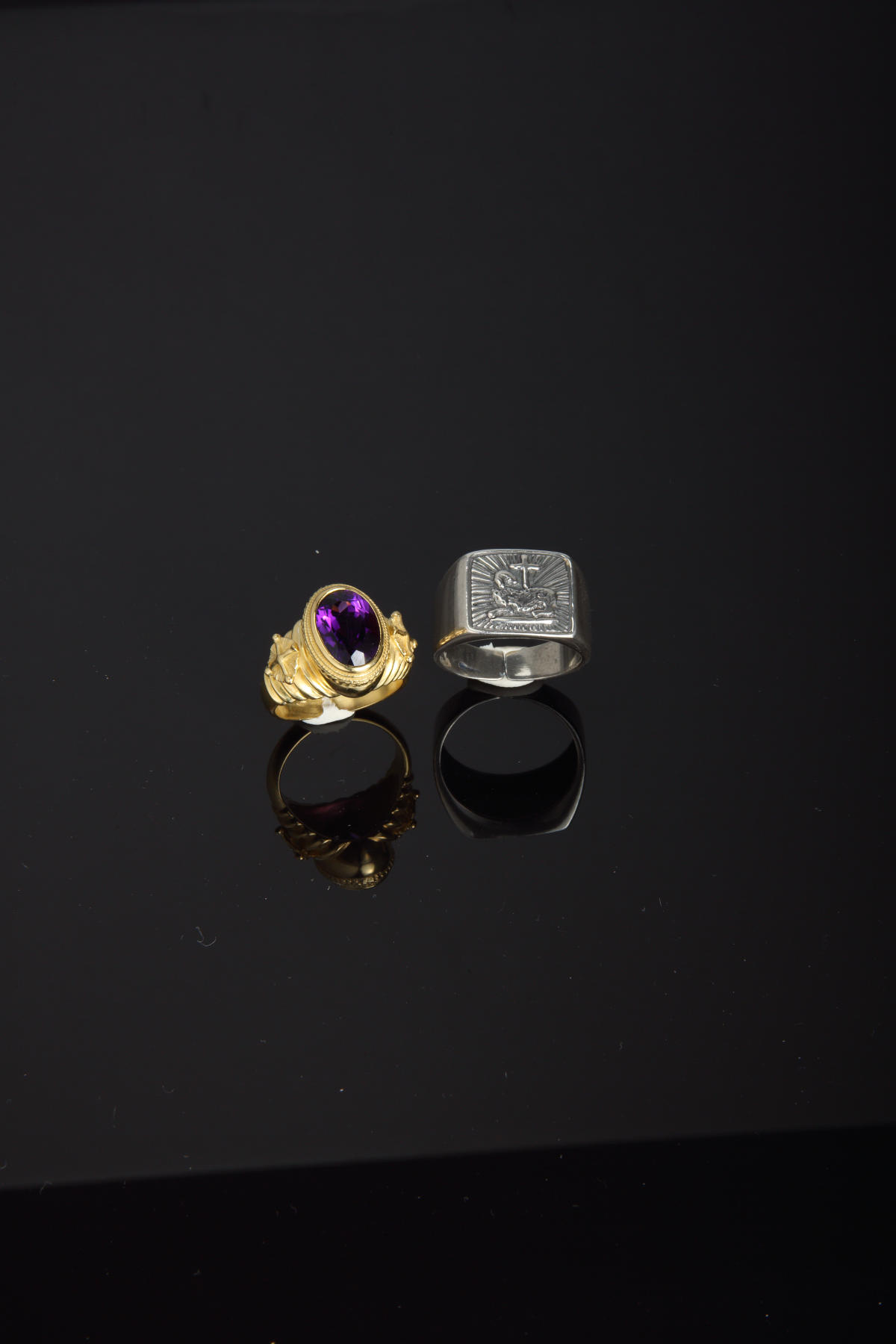 Religious articles in silver
A large part of our production is dedicated to the creation of silver items for religious worship, not only rosaries but also crosses and Bishop's rings, rosary bracelets, rosary rings, dozens and medals.
Thanks to the experience gained over the years and the desire to pay attention to the evolution of tastes, the collections are continuously enriched. Customers are also offered the ability to customize most of the products, complementing them with cruises and medals that are minted or made using the lost wax technique (investment casting) within the company itself.
Religious articles in metal
With the ALEXIS brand, born in 1999 to meet the new needs of customers and to complete the existing silver collection, an original production of rosaries and rosary bracelets tied in metal or rope is proposed. These processes are constantly updated and expanded, following the continuous changes of the market.
As with most of the products we offer, it is possible to customize the items, including through the use of grains depicting Saints and religious figures.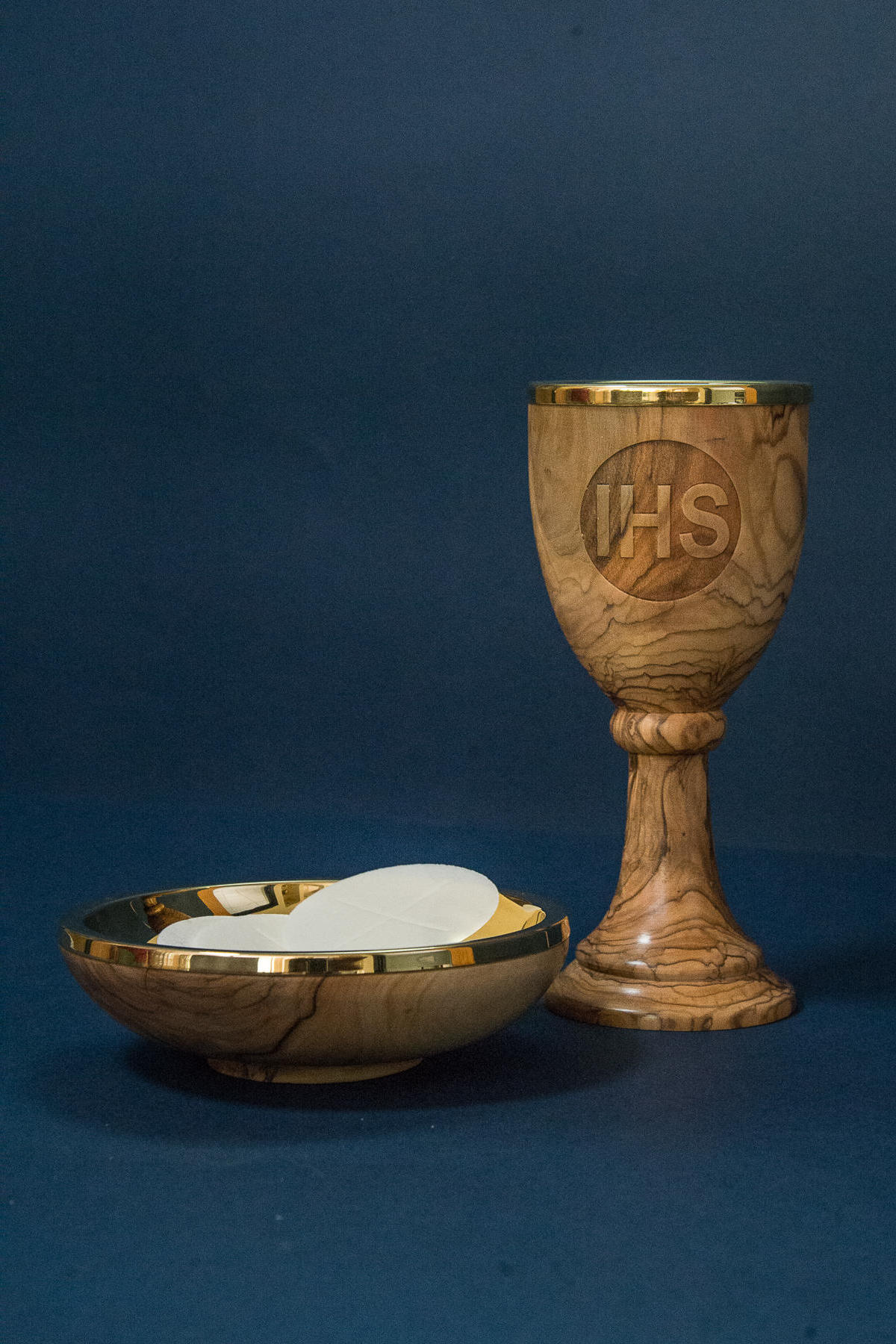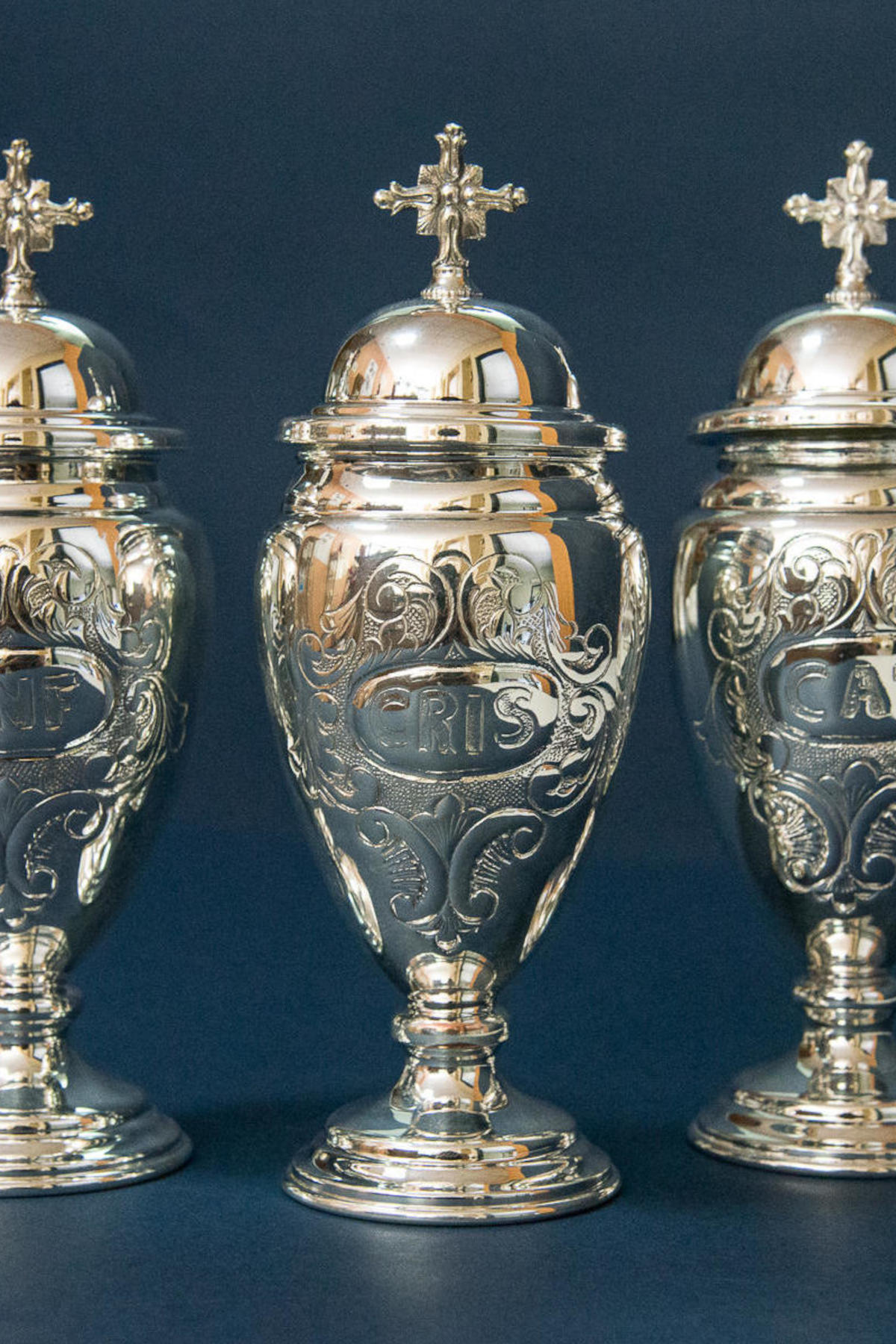 With the ASTRO collection, sacred silver objects are presented, made with the collaboration of ancient silversmiths, to expand and complete the filigree range that has already existed for years. The line also offers sacred furniture items also in silverplated and olive wood.
As always, customers are guaranteed the possibility of creating particular creations and requests based on specific designs.
In brass and silver, ex-votos, hearts and objects representing various parts of the body are produced, offered as a gift to God, the Madonna and the patron saints in fulfillment of a promise made or for a grace received.
In 2014, Felli closes its business and puts on sale the historic collection of molds of the brotherhoods' medallions, which are purchased by our company with the intention of maintaining and embellishing this tradition.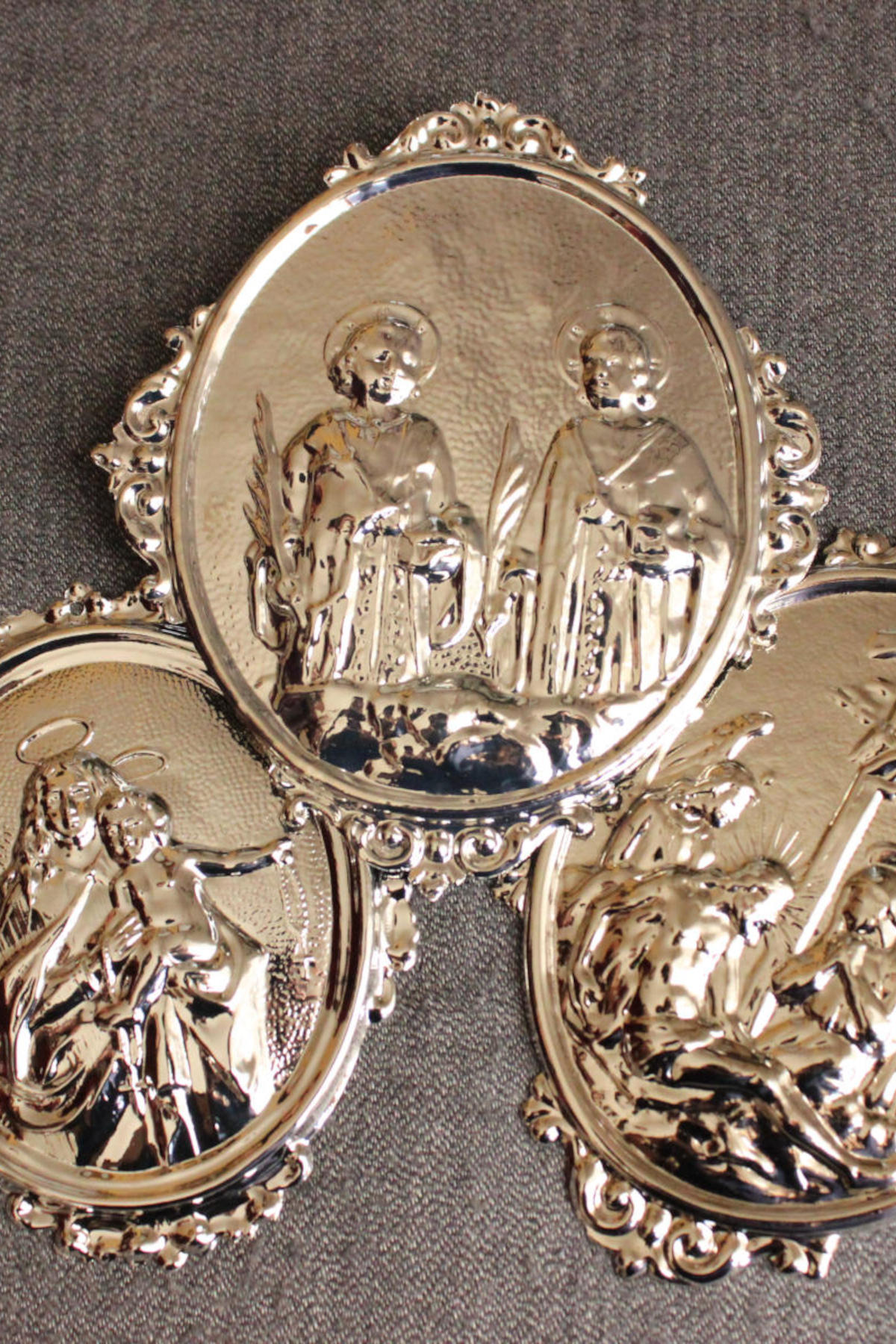 Sale exclusively to resellers
If you want to become a reseller of our products fill out the form and indicate your company information.
Contact us